Environment´s information
In the surroundings in a radio of 10 km Estella is located, source of Ubagua, reservoir of Alloz, Natural Park of Urbasa and Mountain Chain of Andía, Monastery of Iranzu, Monastery of Irache and some municipal swimming pools with covered fronton.
Two small rivers surround it, on the East the Iranzy and on the West a small stream which flows into the Iranzu.
Activities:
In the proximities of 5KM the reservoir of Alloz is located with the school of Sail of Navarre, practicing nautical sport and bath.
With the proximity of Urbasa, Andia and sources of rivers Ubagua, Iranzu and Urreder, beautiful excursion practicing hiking can be made.
Through the middle of the motorway in 20 minutes we take to the Circuit of Automobile industry of Navarre Los Arcos and you can enjoy any automobile activity organized in the same: big prices, expositions, karting, etc.
The proximity of Estella is a perfect excuse for seeing the old town and its monuments as well as the Monasteries of Iranzu in Abarzuza and of the Irache in Ayegui.
The good communication as well as with Pamplona, Logroño or Tafalla just half house, you can spend the day in a Gastronomic-Cultural way and shopping.
In the area you can buy depending of the season; wine, cider, cheese cherries, asparagus, etc.
Zabal
It is located on the bank of the stream Ansuaín, in the central plain of the valley of Yerri. The church of San Clemente is a building with a Latin cross from the XVI century and rebuild in the XVIII century. It has Latin cross floor with a single nave and two sections and polygonal head. The tower bell has a first prismatic body from the XVI century and is crowned by other octagonal and Baroque from the XVIII century. The big altarpiece is Romanesque and the sculpture of the Virgin of Mundoa is highlighted which is Gothic. In the surrounding of the village is raised a stone cruise from 1576 which presents hard images of the Crucifix and of the Virgin with the Kid.
WHERE TO GO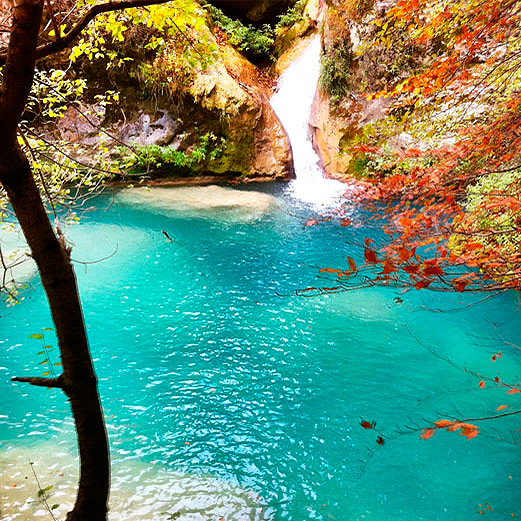 Nacedero del río Urederra
El manantial donde nace el río Urederra es de ensueño escondido a los pies de las murallas de piedra caliza de la sierra de Urbasa, el símbolo de los bosques navarros . Toda una una auténtica maravil...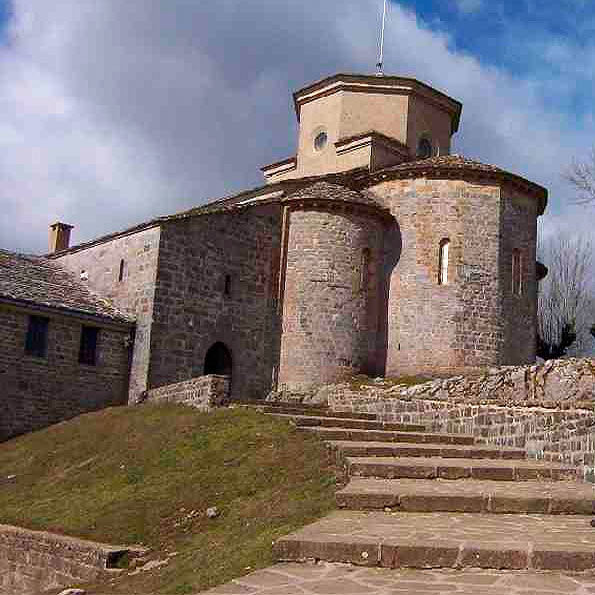 Santuario San Miguel de Aralar
Constituye uno de los centros de espiritualidad más conocidos de Navarra. Es un templo románico con tres naves y tres ábsides localizado en lo alto de la sierra de Aralar, desde donde se divisa una pa...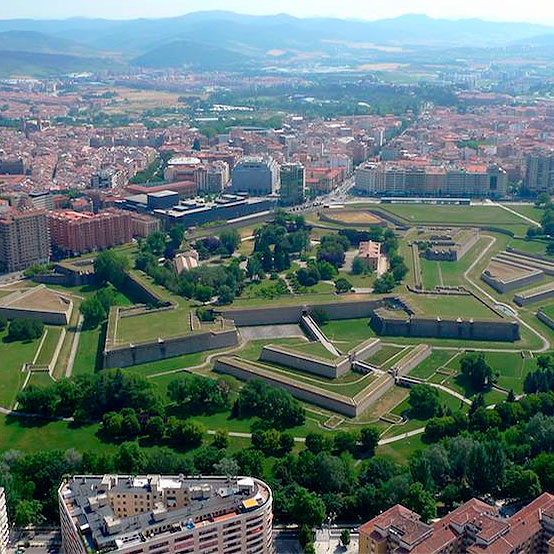 Pamplona
Pamplona invita a disfrutar pausadamente de sus parques y a callejear por su casco antiguo; invita a degustar su gastronomía y sus populares pinchos, regados con un buen vino, disfrutar de festejos ún...
UPCOMING EVENTS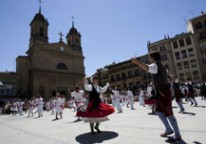 Fiestas de Estella/Lizarra
En Estella/Lizarra, del 29 de julio al 5 de agosto
Las fiestas de Estella-Lizarra, declaradas de interés turístico, comienzan el viernes anterior al primer domingo de agosto, más conocido como Viernes de Gigantes. A lo largo de una semana se suceden ...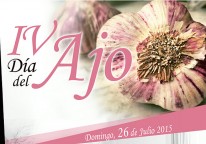 Día del Ajo
En Falces, 30 de julio
IV Edición del Día del Ajo con gran variedad de actos: Gaiteros, Feria del Ajo, Feria de artesanía, degustación de sopas de ajo ecológicas, demostración y elaboración de horcas de ajo, talleres infant...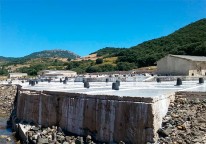 Jornada Gastronómica de la Sal
En Salinas de Oro, 30 de julio
La asociación 'Tierras de Iranzu' y el Ayuntamiento de Salinas de Oro junto con la colaboración del Departamento de Cultura, Turismo y Relaciones Institucionales, han organizado unas "Jornadas Gastron...